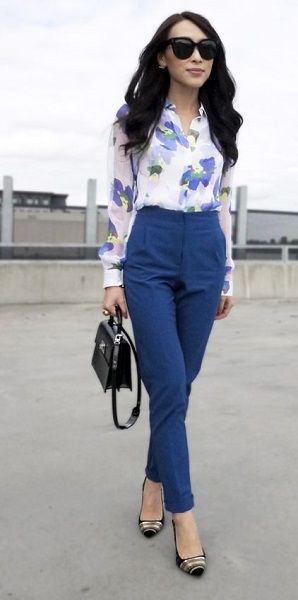 Summers have started and you might be revamping your wardrobe. If you are choosing what prints to go for this season here is a small guide for you.
Floral: – You can't deny the fact that floral prints looks good in all seasons. The floral prints come in all sizes and shapes from intricate work to gorgeous digital print. All kind of clothes have quite an amount of sprinkled floral work. You can opt for motifs or big blooming flowers this season.
Checks and plaids: – Check and plaids are the trending prints of the season. They look casual yet sophisticated. You can find check prints on skirts to even on saris. If you don't wear sari then choose for dupattas with checks and plaids. You can mix and match multicolored checks with simple colors.
Watercolor Washes: – Gone are those days when water color was used on canvas only, but these days you can use watercolor prints on saris and suits as well. So don't wait up and get all the comforting colors on your dresses.
Stripes: – If you talk about classic prints then stripes definitely comes first on the list. If you like minimalistic style then you will love stripes. They can upgrade your style statement anytime.
Geometry: – If you are wearing something geometry, then you surely going to catch lots of attention. Geometry shapes can be big and tiny or scattered all over the garments. If you are wearing geometric prints make sure to balance out with something monochrome or plain.
Polka Dots: – Polka dots are retro prints and they look very cute. If you want to look a little young then wear lots of polka dot prints. They can instantly change your style game and will make you look brand new all day.